So it's not quite autumn yet, but I really enjoy autumnal colours, so that was the theme for my latest
dollhouse miniature quilt
in 12th scale. Believe it or not, I started making this quilt last summer, but then being pregnant and having a serious deadline to finish my home renovations got in the way. But here it is at last, finished and for sale!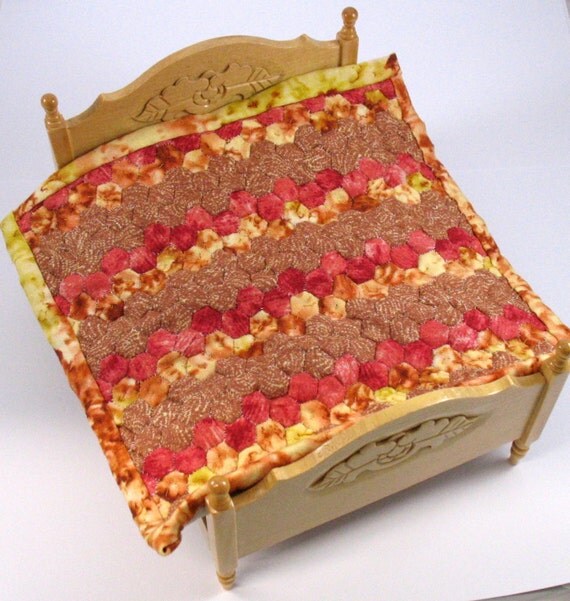 I'm back to English paper piecing as although fiddly, I do find it quite relaxing. I guess you'd call it therapeutic! Each little hexagon side measures 1/4 inch. The whole
quilt
measures 7" x 6.75" (16.9cm) and fits a 12th scale double bed.