traditionally a gardener's friend, but which dollhouse garden wouldn't look
even cuter with one of these tiny creatures hidden within it?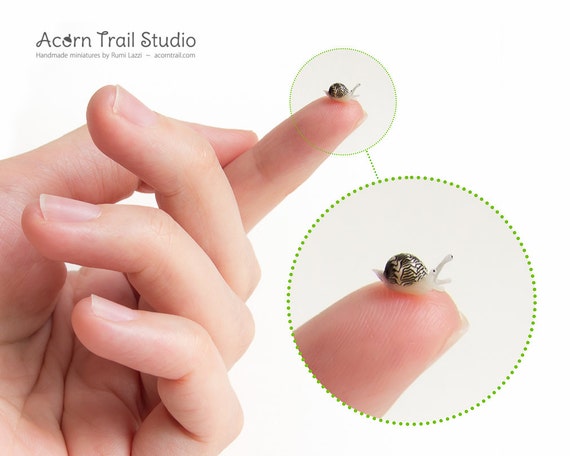 These miniature snails are the creation of
Acorn Trail
who you can find on Etsy.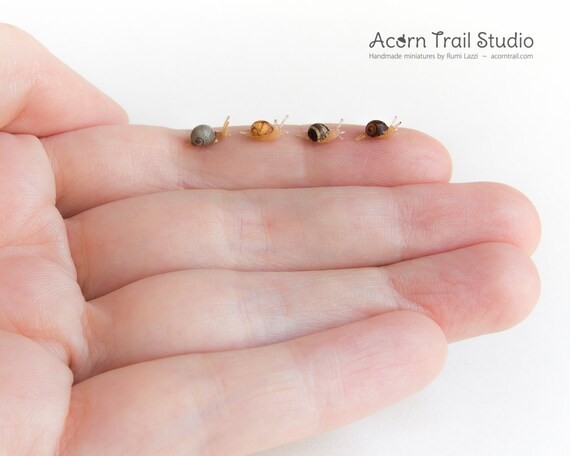 I just can't get over the tiny details on the shells
and the adorable, translucent bodies. How can a creature
I truly don't care for in real life be so enticing in miniature?