After Easter I start to think about Summer, which is daft really
since Easter was so early this year we're not halfway through Spring.
Never mind, I live to disappoint myself! But it can be Summer in the dollhouse world,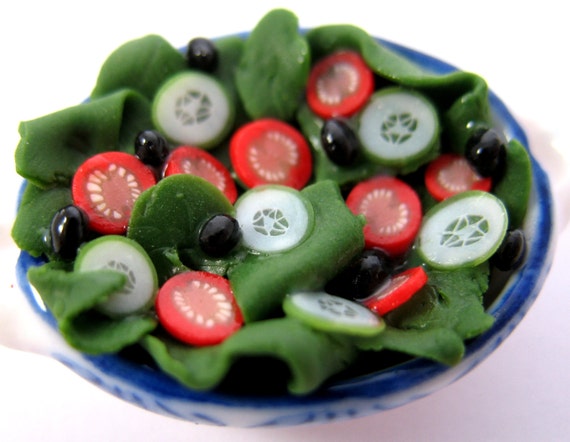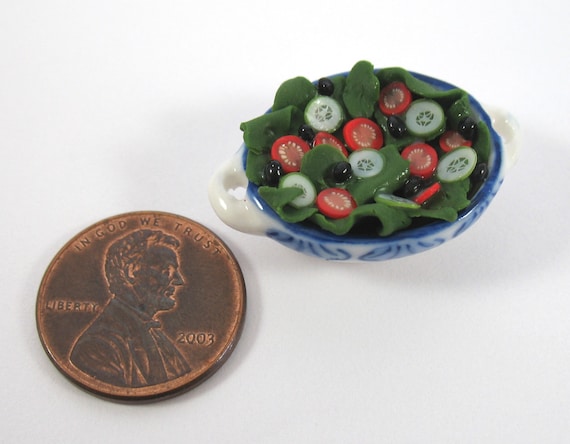 I'm pretty pleased with my cucumber slices, if I do say so myself. The tomatoes aren't bad either, although this particular tomato cane took three attempts to get the colours right. There was a lot of unsalvageable polymer clay in the bin while I was making that! Thankfully I made enough of the good tomato cane to last me a couple of decades. I guess it just means by the time I need to make a new one I will have forgotten which clays I used in this and we'll be bake to feeding the bin Fimo.
Oh well!