I've no idea what the title of this blog post is supposed to mean, but I was humming hot patootie from Rocky Horror the whole time I was making these, so there you go.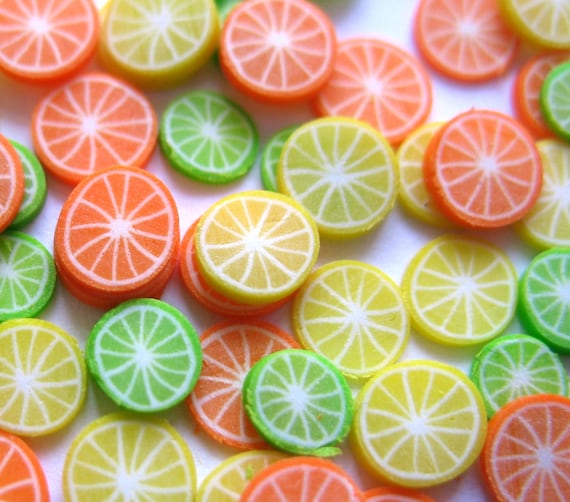 I had a busy Sunday morning at the weekend making lots of
fruit canes
- orange, lemon and lime. It does seem to take longer to slice them than to actually make the cane though, and I've only sliced a tiny proportion of them.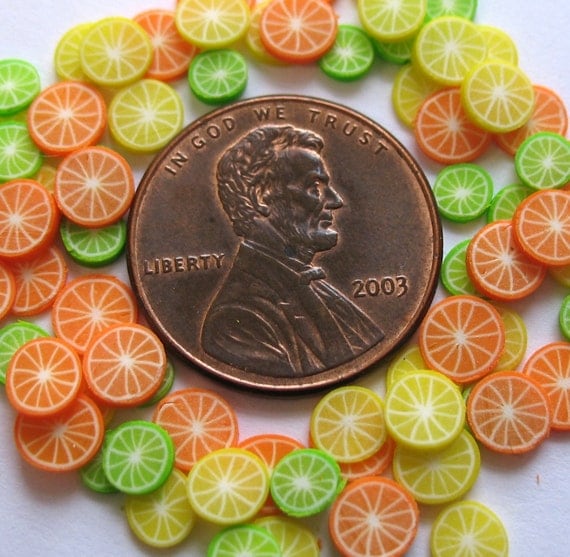 If you're new to making dollhouse miniatures, or playing with polymer clay in general,
citrus fruit slices
are a great place to start when learning to make canes. There are already loads of great tutorials out there on this subject, with various different methods. I follow a combination of the one from Angie Scarr's book 'Making Miniature Food,' (online demo
here
but I much prefer the book) and also a tutorial by Stéphanie Kilgast of PetitPlat, who adapted Angie's technique to suit her own way, which you can find
here
.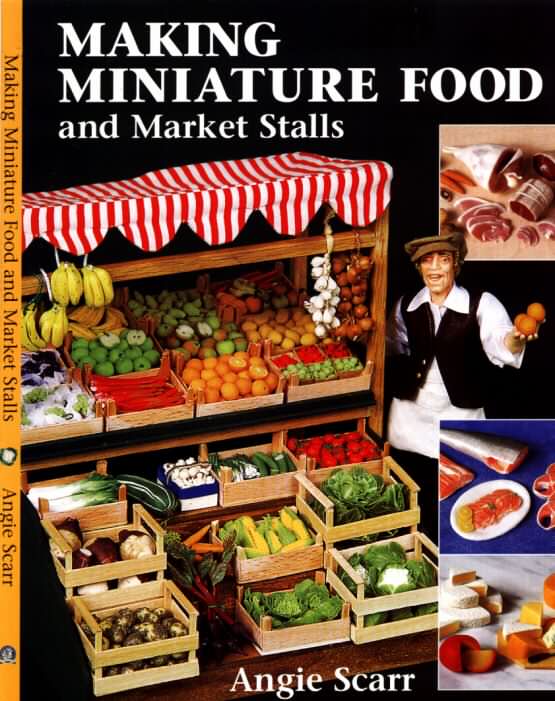 Super useful book for beginners
The best thing is to practice to find what works best for you - I don't follow either tutorial to the letter, having found techniques I prefer and others I don't. But with a bit of practice, my canes have definitely gotten better!