Those who've followed my blog for a while will know I have two main crafting hobbies - dollhouse miniature food and patchwork. So I've decided to combine these skills and had a go making 12th scale dollhouse miniature patchwork pieces. Remember that little pine bed I acquired? Ah it all makes sense now.
The quilt measures approx 6.25" x 6.5" and is entirely hand sewn.
I used the same English paper piecing technique I used for my real-sized patchwork projects, just a teeny-tiny version. Each hexagon edge measures 1/4 of an inch. This was fiddly!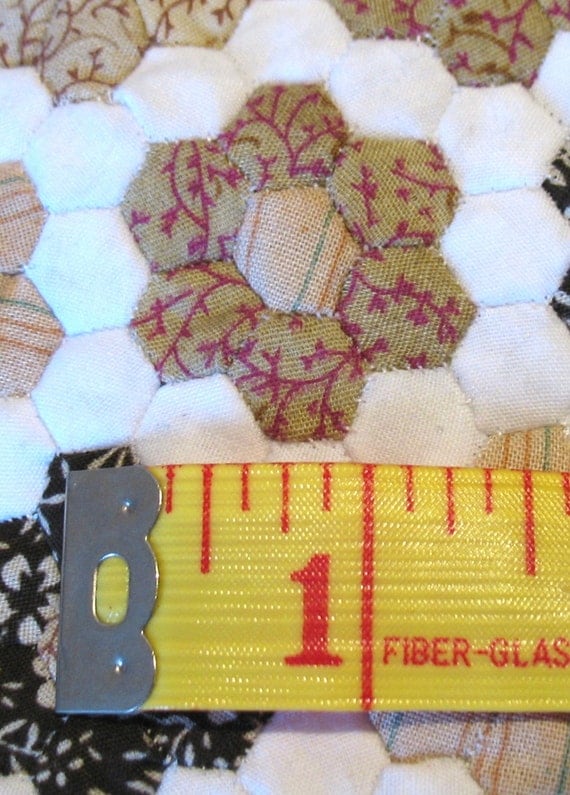 I've made a
new section
in my Etsy shop, and I hope to add more
miniature quilts
soon.
If you're interested in having a go at English paper piecing (doesn't have to be hexagons, it works on loads of shapes) then I highly recommend
this tutorial
.
It's how I learnt to paper piece. Of course I wouldn't recommend you start off using tiny 1/4" hexagons! One to two inch sides will go faster and help keep you sane.