I'm mildly obsessed with kitchen cupboards at the moment. I'm not even getting my (desperately in need of it) kitchen renovated any time soon, however we are creating a utility room from scratch, so it's not entirely random. I've been researching kitchen cupboards for the utility room that I can afford and that are simple enough that when we do finally do the kitchen too, they might almost match.
If I had infinite money, here are some lovely miniature kitchens from which I would steal inspiration! Click on the images to find the source, some are just to look at and some have Etsy shops.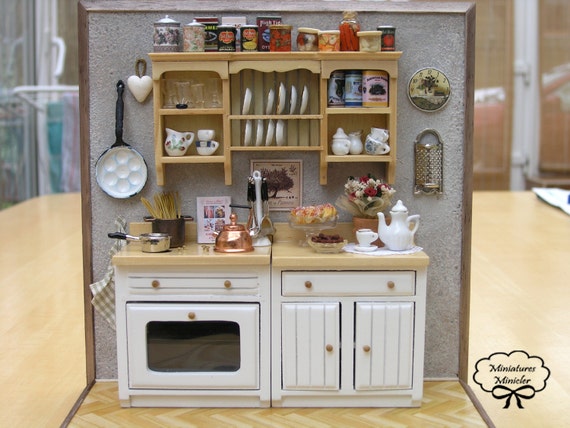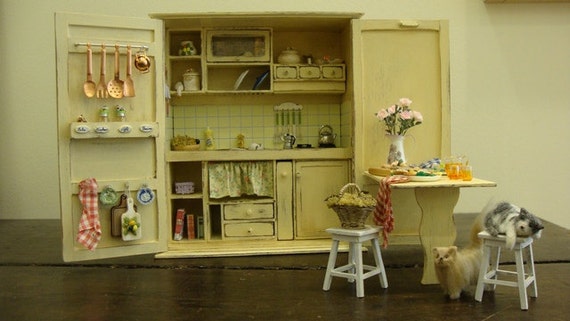 In case you hadn't guessed it, I rather love the country kitchen look of painted cabinets, wooden work surfaces and pastel walls (I'm even partial to a spot of gingham). Here's hoping we find something similar for our real-sized house!