I stumbled across this beauty of an Etsy shop while wasting time in which
I should have been doing something productive. How's this for a fantasy dollhouse?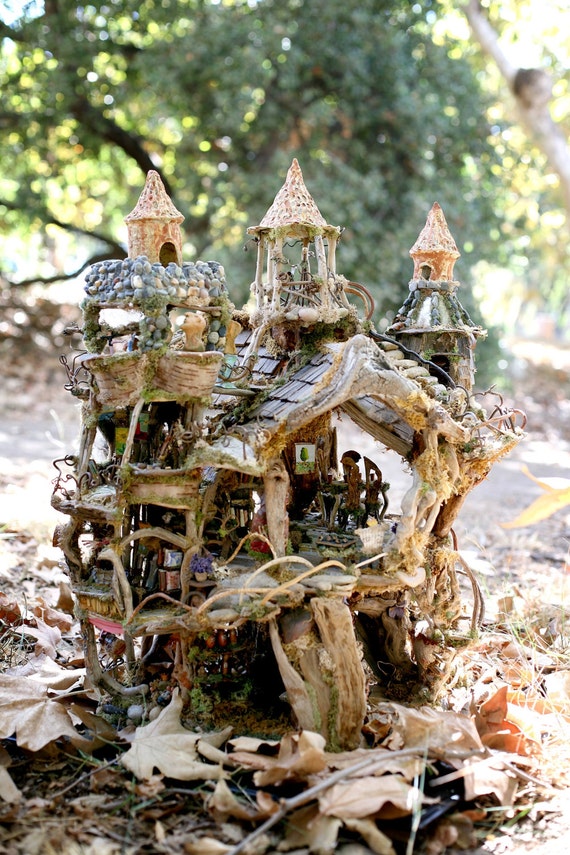 I will admit to being a sucker for this style of dollhouse.
I don't even care if it's not 100% to scale, just look how intricate and stylized it is!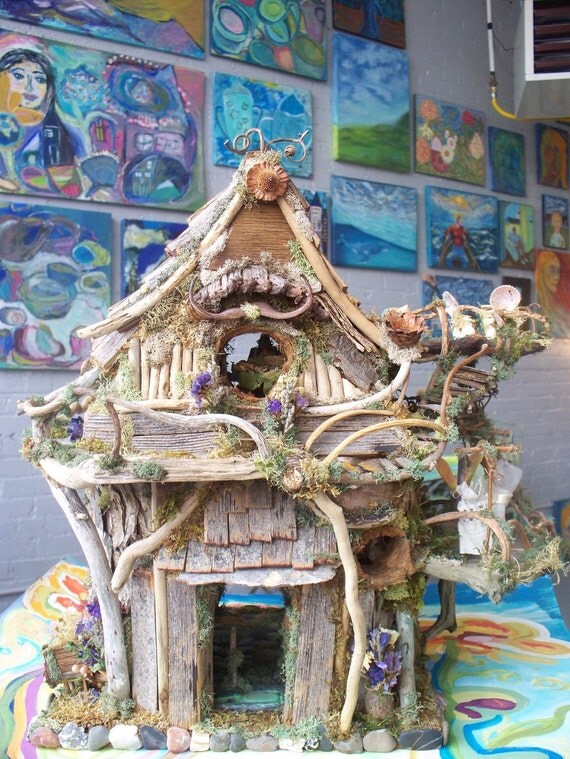 All these were made by Debbie and Mike Schramer and can be found along with lots of other beautiful pieces at
Sunflowerhouse
on Etsy.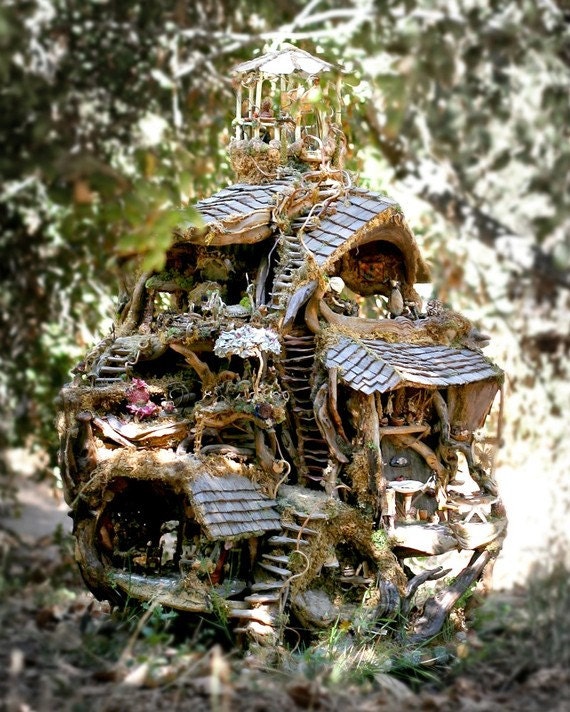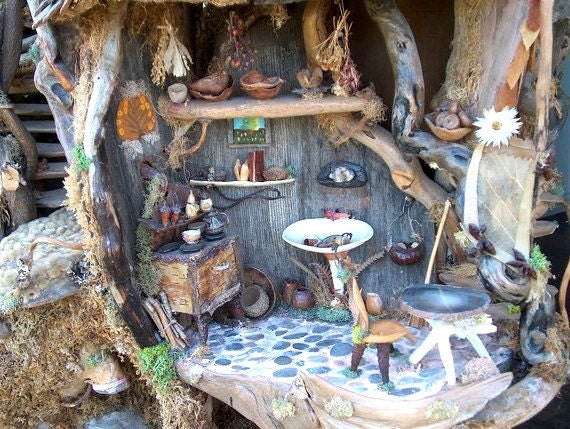 I could spend hours looking at all the little details.
They have a book out too, I could be sorely tempted.