I'm half French, so on the 6th January we have often celebrated Epiphany - or la Fête des Rois (the Kings' Festival) as it's called in French. It does of course involve cake like all good traditions! We eat a gallette des rois, which is a puff pastry almondy thing:
The exciting part is the little figurine hidden within the cake. It's traditionally a small porcelain figurine from the nativity scene, much like this: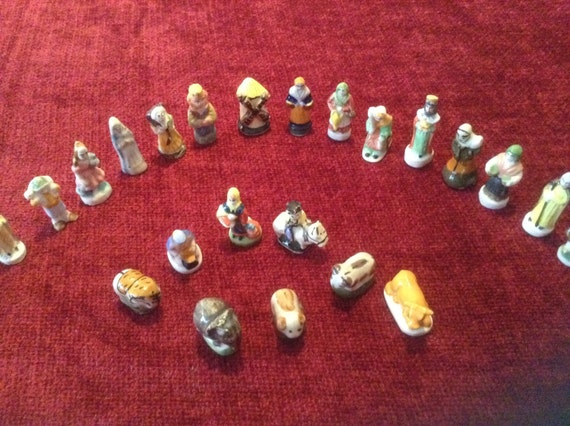 The youngest person decides who gets which slice, and whoever finds the figurine is the king. They get to wear a paper crown - and buy the cake next year! I loved finding these porcelain miniatures as a child - apparently I've always been fascinated by small things. Eventually you should have enough figurines for your nativity scene, but I always seem to end up with 15 shepherds and no Mary. Never mind!