I've been lucky enough to visit the USA on a couple of occasions and there are lots of things I love about the place. It's so large and varied that you can have sunshine in January (thank you Florida) or beautiful tree-covered mountains (hello West Virginia). But I must admit to loving a splurge on some of the more bad-for-you American delicacies I've found during my travels.
One of my favourite discoveries of recent times is Oreos. These did not exist in the UK during my childhood, although they do now. I first had one in the States when aged 20 and thought, what have I been missing out on all my life!?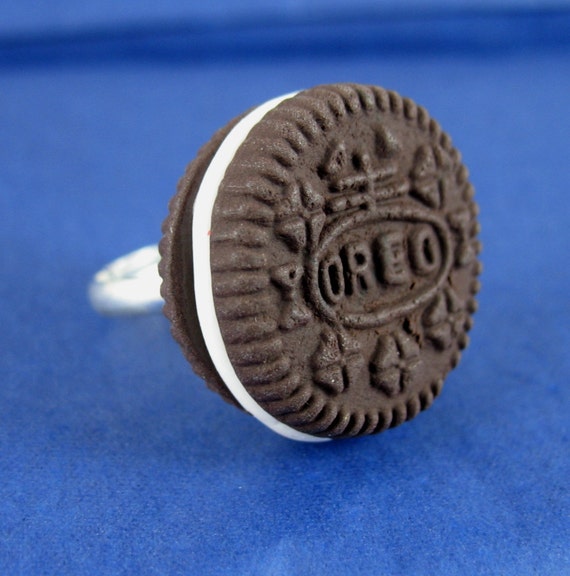 Mmmm Oreos...
And then there's cupcakes. Now clearly we have cupcakes in the UK. But I have never had one here that even came close to the fantastic examples I sampled when visiting New York. The cupcakes there were so rich and sumptuous and amazing that I had to eat mine in two sittings. I never knew cupcakes could have fillings as well as toppings. America, you educate me!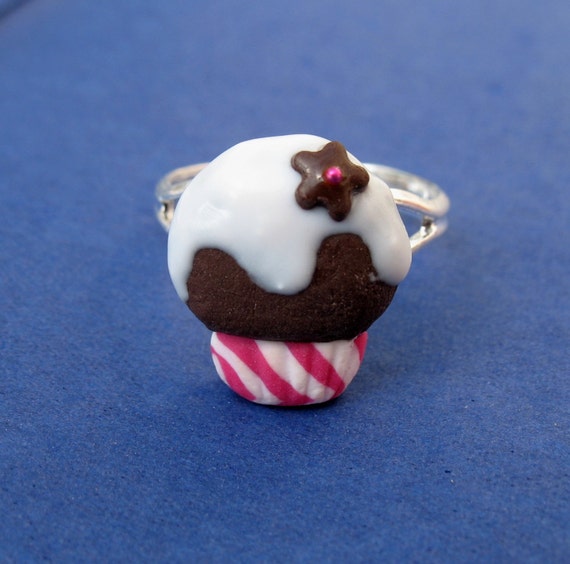 My New York epiphany looked very much like this one.
But my favourite American food themed thing has to be the wonderful combination of chocolate and peanut butter! That is a-ma-ZING! We hardly even had peanut butter when I was a kid. You could get it in a jar in the UK, but we never did because my mother is French and it was unheard of over there so she didn't know what it was. I discovered the joy of Reeses in my twenties, and with that in mind here is what my delightful hubby got me for my birthday:
He knows me so well!
I've yet to make a miniature version of this as I don't think it would be obvious enough what it was, but just thinking about it makes me drool! I hope to someday return to the USA and discover another new and terrible confectionary craze. What's your favourite American food that would look cool as a miniature?