When I'm not making dollhouse miniatures, I like to do patchwork and quilting. And while I was researching (by which I mean procrastinating) on Etsy, I came across something which wonderfully combines the two.
But it got me thinking, are there people in this world talented enough to actually patchwork in miniature? And yes, as it turns out there are!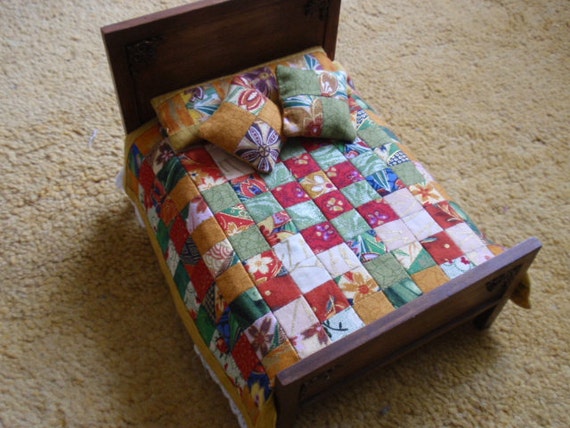 These are all by Miniatures Forever on Etsy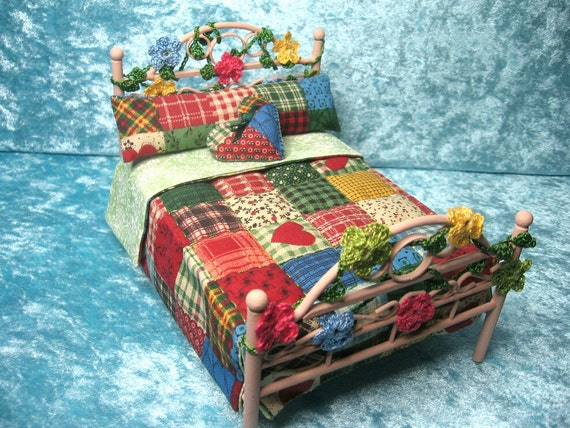 By ArtislunaMiniaturas on Etsy
Perhaps when I'm stuck on what to do with my teeny-tiny scraps of leftover fabric I will have a go at this, but for now I will just drool over these lovely miniature creations and appreciate how fiddly they must have been to make.