As previously mentioned, I made loads of gingerbread house bases a while back, and have slowly but surely been decorating them. It's a fiddly job, so you really have to be in the mood for it, and I rarely manage to complete more than one at a time.
So here's the latest creation, a pretty in pink miniature gingerbread house.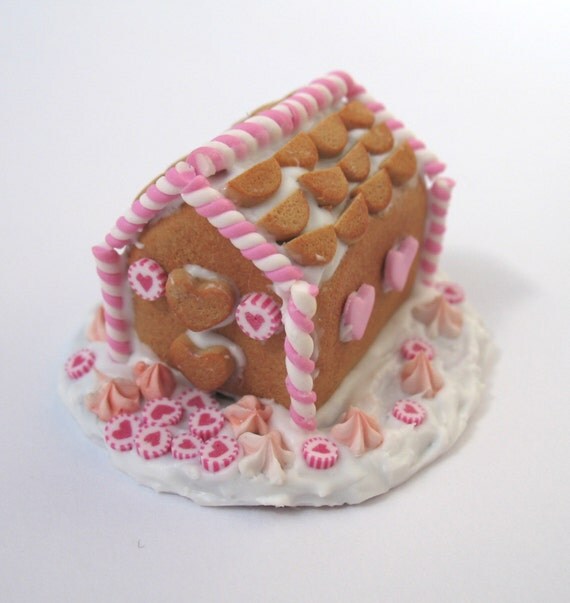 I used a new technique for the roof - little gingerbread roof tiles.
I'm quite pleased with the effect.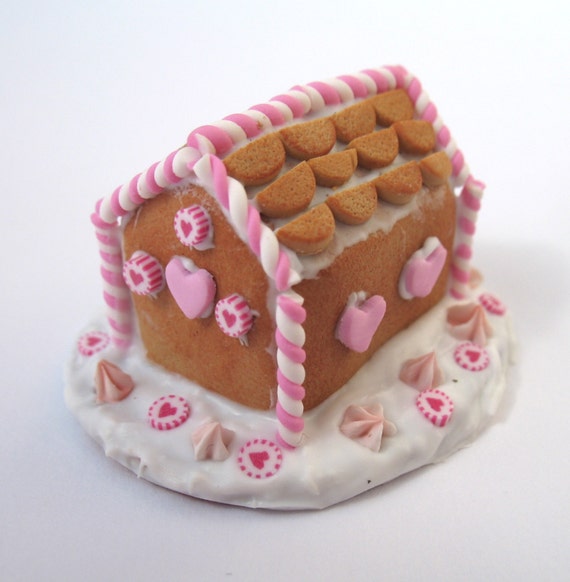 On this particular house, if it isn't pink (or white) it isn't getting in!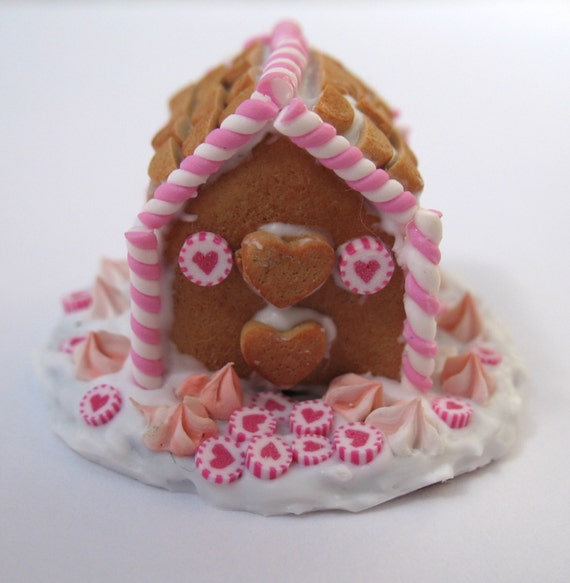 There is also a very liberal sprinkling of heart shaped candies.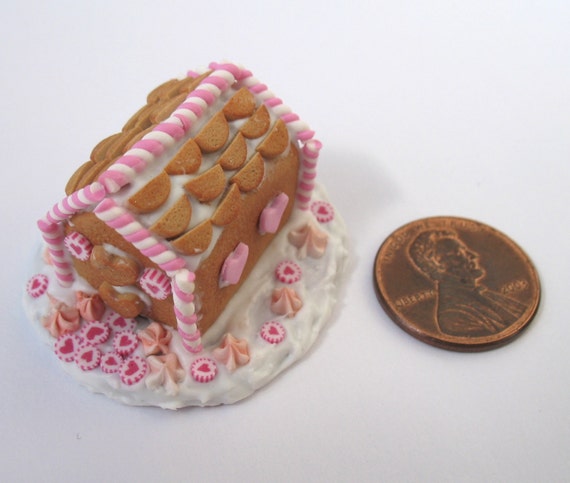 And with a coin for scale.