It's my mother's birthday today. She has an insane collection of frog themed things (she's a French lady in England; it's a running joke) so in honour of that, here is some froggy miniature cake I found on Etsy. Could it get any more apt?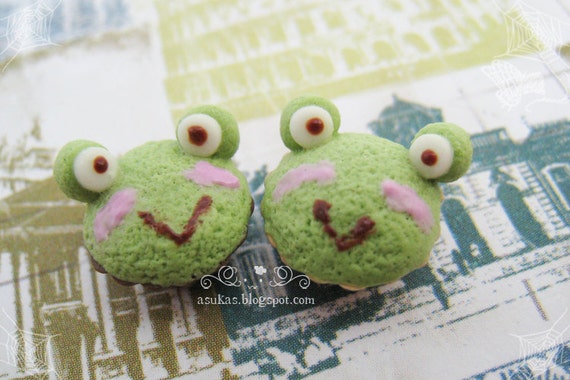 And some tiny frog-shaped macaroons (what could be Frencher?!)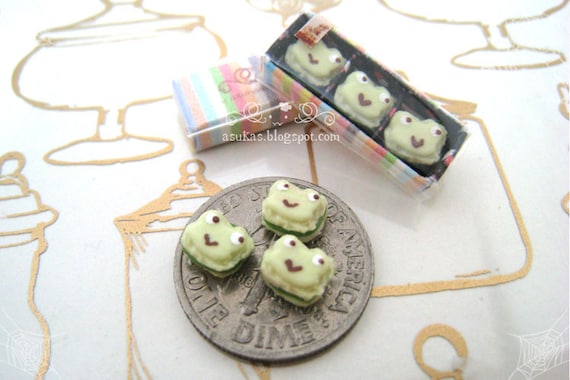 I love this cute style of miniatures! Her shop is full of lots of different scaled miniatures which would look great in any dollhouse scene.