The strawberry season is well and truly over, and it wasn't a bad year for the few plants I have. They live in pots in a cage because otherwise my friendly neighbourhood pigeons would eat the lot.

My baby strawberry plants a couple of months back.
I love growing (and eating!) strawberries, but now I've run out of real fresh ones, here are some miniature strawberries that can be worn at any time of year.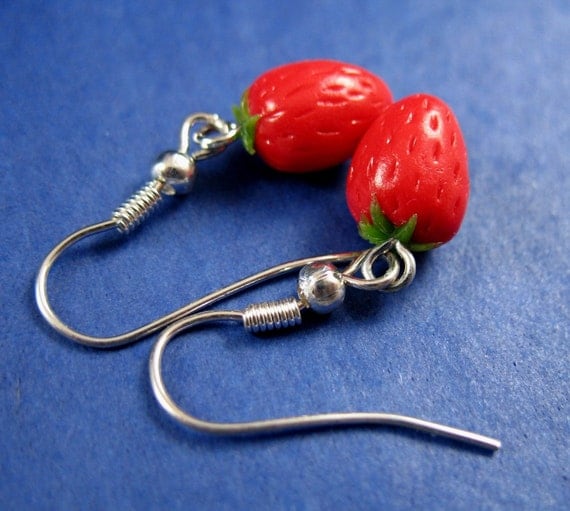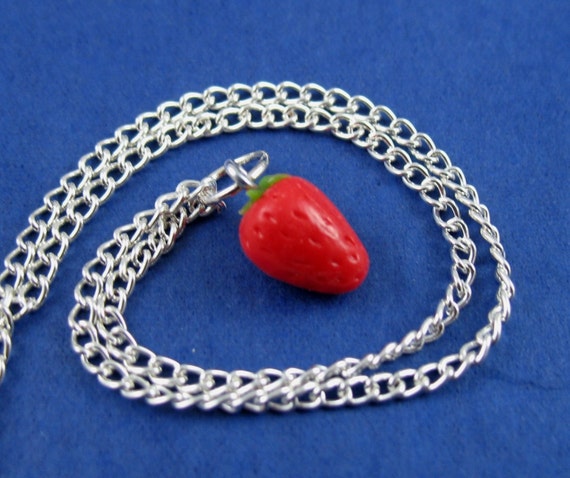 Hopefully this will keep me thinking of Summer until the next strawberry season comes around.