Here is my 'Skinner Shade' greens and white a few rolls in. I don't own a pasta machine, so getting the green and white to merge gradually takes me a LONG time.
Here it is a few rolls later, looking a bit more blended but not quite there yet.
Here is my leek cane, ready to be sliced up and made into miniature leeks.
And here are lots of finished leeks, as well as leeks in progress. Constructing the leeks probably takes just as long as making the leek cane. It is just inescapably fiddly!
And here are a couple of uses to which I put my miniature leeks.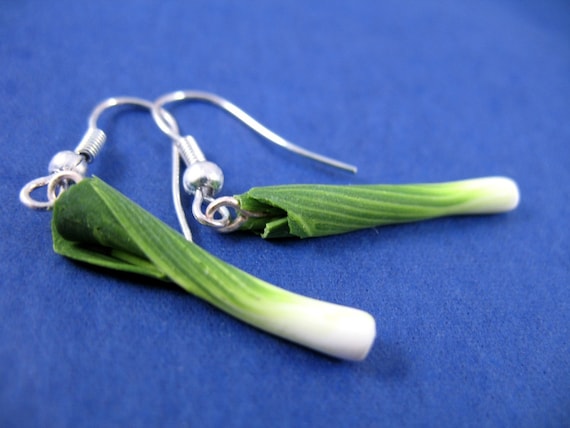 Leek Earrings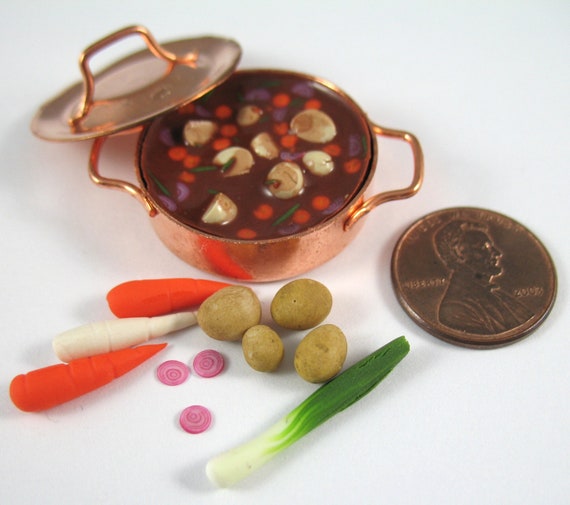 Veggie Stew in 12th Scale
So if you want some miniature leeks made by Little Time Wasters, now's the time, because I won't be making anymore until next year!