The idea of putting a dollhouse inside a dollhouse was not a totally crazy idea to me. After all, why wouldn't a 12th scale girl want her own dollhouse to play with. But I had always assumed such a dollhouse would just look like one. 12th scale inside of 12th scale - otherwise known as 144th scale would be so impossibly tiny, such a house couldn't be filled with furniture and interior decor like a 12th scale house would be.
But one quick search on Etsy showed how wrong I was. Take a look at some of these amazing 144th scale handmade miniatures.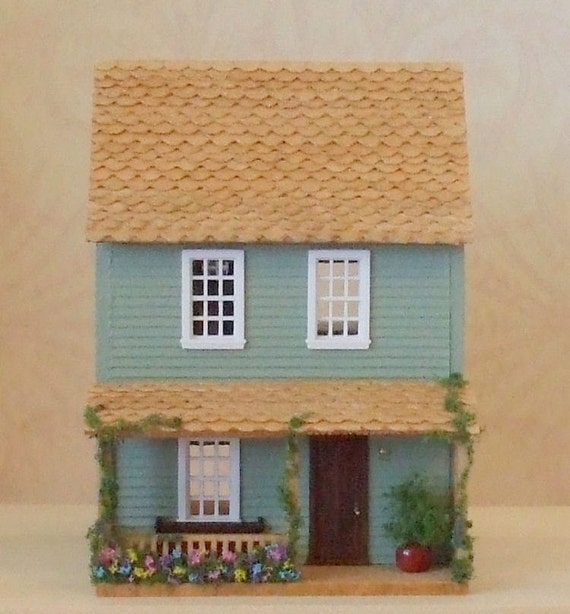 144th scale dollhouse by WhimsyCottageMinis
Pretty but is there more than meets the eye?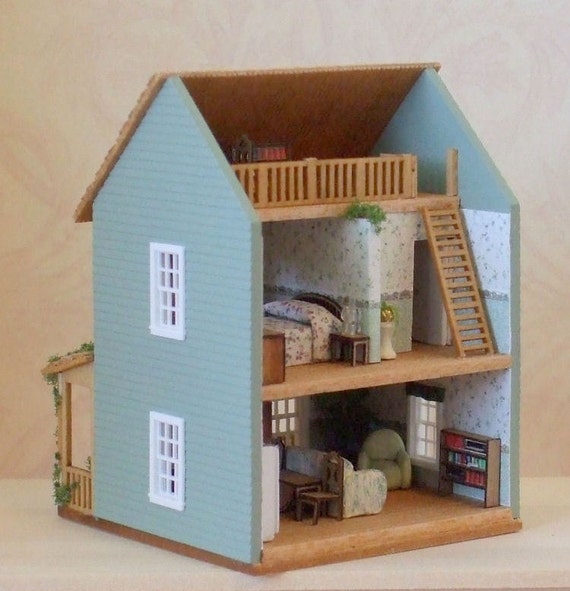 Yes there is! And the whole thing measures
1 3/4" wide by 2 1/2" tall by 1 7/8" deep.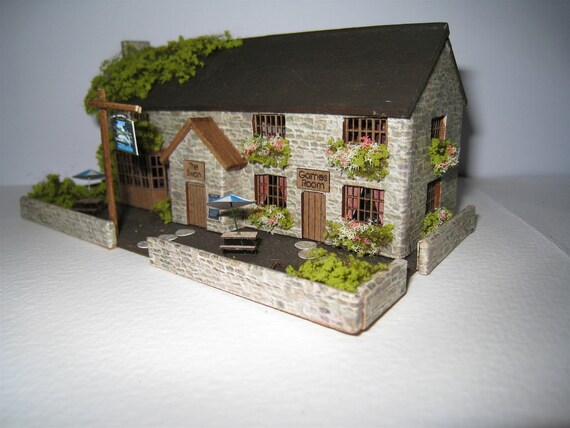 Village Pub by InSomeSmallWayMinis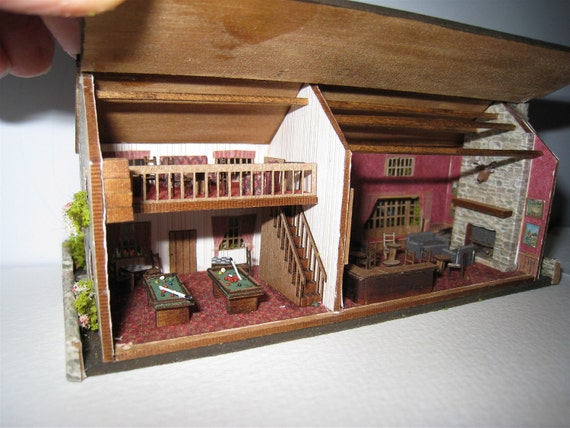 I love the tiny snooker tables!
You can even buy accesories to decorate your 144th scale house. I am amazed by these tiny things!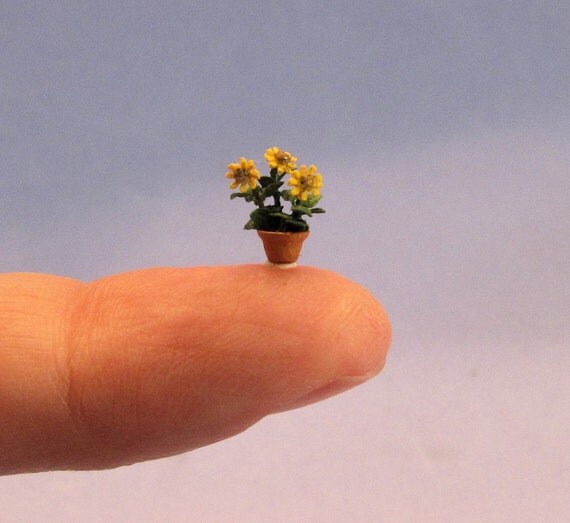 SDK Miniatures