I love just coming across something miniature, unique and cute. While messing around on Etsy, I came across this creation from
BlueStarEmporium
. I'm a sucker for a dollhouse not in a dollhouse and this is just adorable!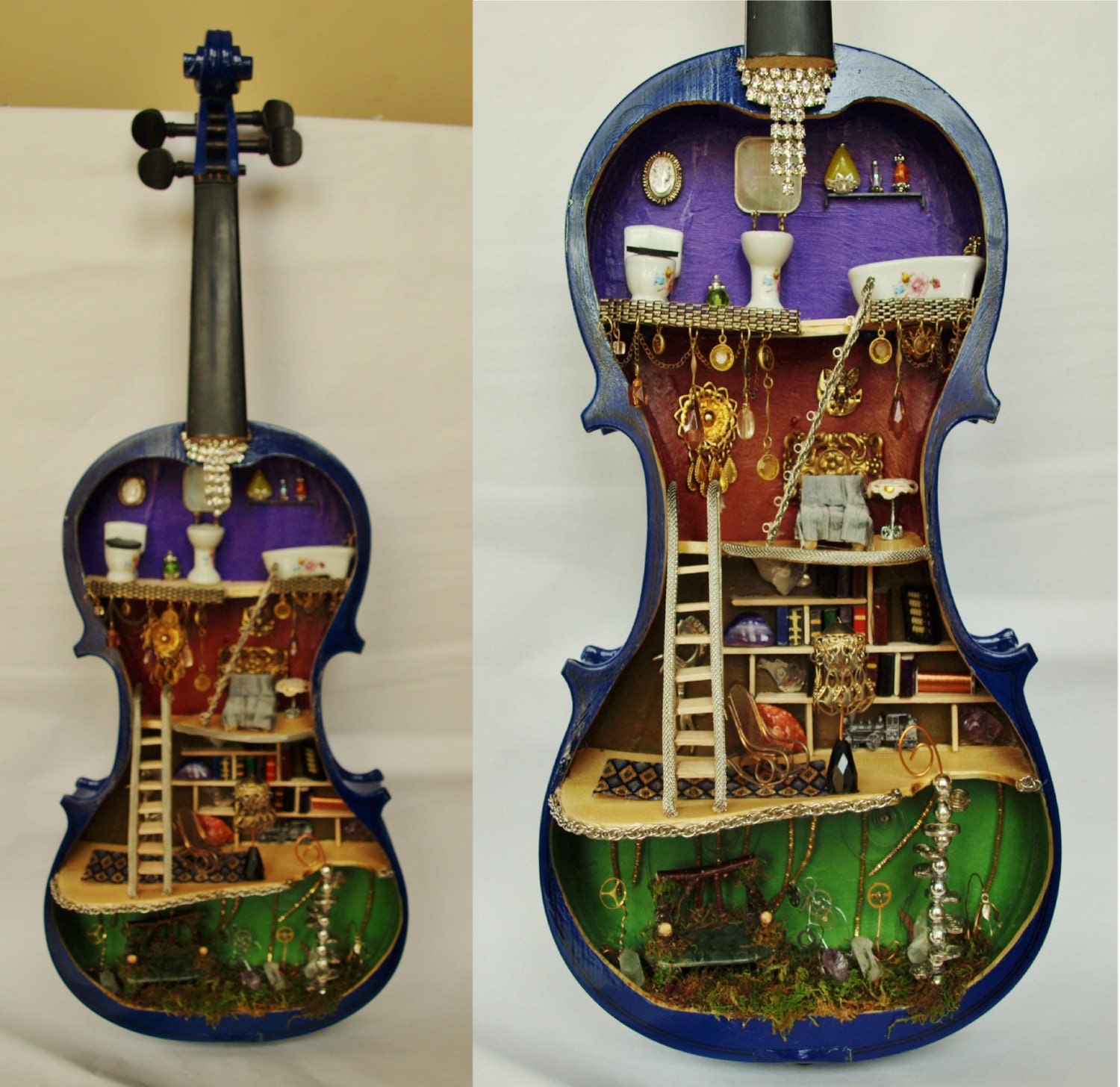 Look at that tiny little bed!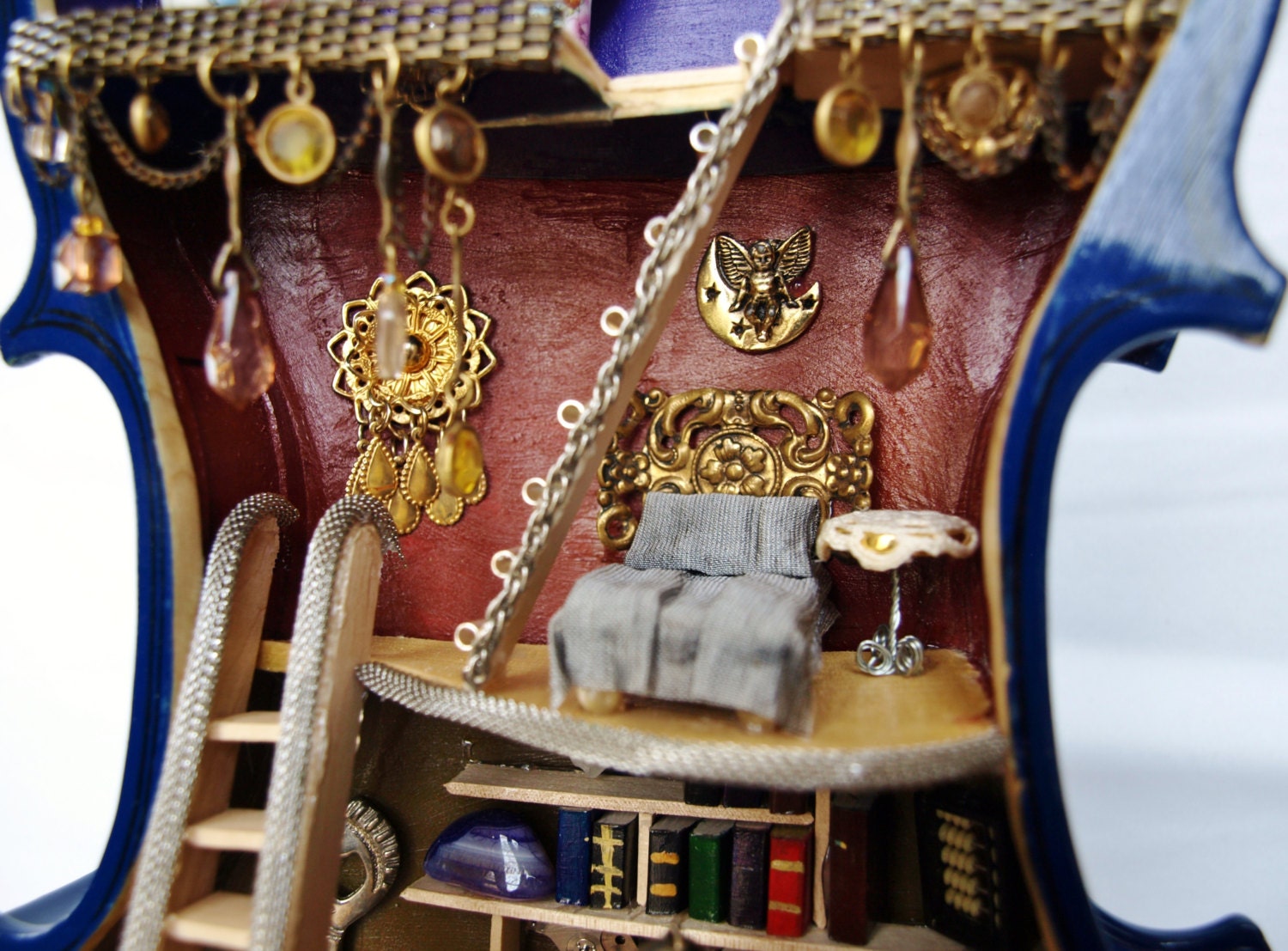 I have a couple of non-traditional dollhouse projects in the works at the moment. If I ever finish them, I will be sure to share. In the meantime, feel free to share links to any of your own unique projects.